Vita
1956
Born in Duisburg (Germany)
1977
Attended Sommerakademie Salzburg "Schule des Sehens" with his friend Hans Christian Rüngeler
1978-1980
Hochschule der Künste HDK (Universität der Künste)
1980
Moved to Düsseldorf Staatliche Kunstakademie
1986
"Master student" of Professor Rolf Crummenauer
1991
Travelled with Hans Rüngeler to France, Paintings from the Loire Valley and Provence
1990
Married Artist Eva Sjödahl- Essen
Lives and works near Cologne and in Sweden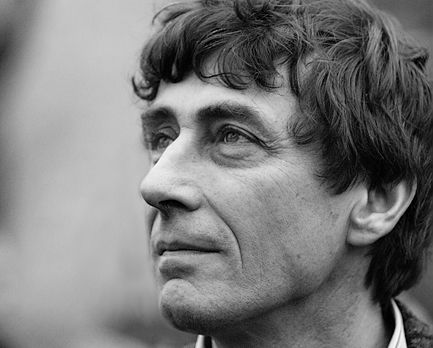 Ausstellungen
1983
Museum Katharinenhof
1984
Gallery Ilverich Düsseldorf
1985
Winter Exposition Düsseldorf
1986
Gallery Weidengasse 25 Cologne, With Hans Ch. Rüngelere
1987
Gallery Weidengasse 25 Cologne, with Torbörn Berg
Winter Exposition Düsseldorf
1988
Brühler Kunstverein "Villa MINIMA", Solo Exhibitions
1989
University Frankfurt Guesthouse (Katalog) Solo Exhibition
Gallery Neuburger Joliet, Duisburg Solo Exhibition
1990
Construction in Process back in Lodz (Poland)
1991
Art forum Gummersbach (Katalog), Solo Exhibition
1992
Gallery Wolf Düsseldorf, ART Cologne
1993
Art Cologne, Galerie Wolf
1994
Schlösschen Borghees Niederrhein Solo Exhibition
1994
Orangerie Schloss Augustusburg Brühl Solo Exhibition
1995
I Extra Muros, organised exhibition with ten artists
1995
Galerie Het Dijkstoelhuis Wageningen Holland
1996
Big Painting with Fujio Akai, one painting in 35 pieces
1998
Kunst & Paxis (Geschwister), Gerald von Nasse Kassel
visited China two times, two big paintings
Waterfall in Chengde Rehe and the Big Wave in Shanghai
big painting 30 pieces for Dieter Schuffelen and Wim Cox
1999
Galerie Vössing Schloß Wehrden with Rüngeler and Hackemann
Museum Doko Cologne(Windroses)
2002
Extra Muros II with Helena Ruegg and Peter Lick Insallation (40 roses for Daniil
Charms)
2003
Galerie Ekebyhof Stockholm with Eva Sjödahl Essen and Torbjörn Berg
2004
Tiergartenstraße 32 Düsseldorf by Jean Pierre & Andrea Troillet Solo Exhibition
2005
Dresden, Waldkich(Freiburg) for the Sick AG
built Zen garden for the Headquarters in Duisburg (DOKO En)
Lieven de Winnestraat, Gent, Belgium
Galerie Dietz Meckenheim
2006
Malkasten Düsseldorf Museum DOKO
Tsuda Galerie Kyoto organized by Saiundo Fujimoto
Niehler Dom, Cologne
Opening exhibition for new Atelier with Eva Sjödahl Essen
2007
exhibition at Gallery Tsuda, Kyoto
Works in private and public collections
Publikationen
Gerhard van der Grinten
Kristian Dubbick
Steep streams thunder in the mountains,
their waters white,
and a wild wind rushes through the air
Thu Fu
Movement changes, whether it's with people, with creations, or the movement when travelling and meeting other worlds, spaces; it doesn't necessarily have to be dramatic. Some is gentle, some allows only in memory the discovery of something carried within long before. For isn't that which we yearn for, in our opponents, in our loved ones, in the distance, that which reflects our inner image?
Kristian Dubbick always had a feel for anything he was confronted with, which motivated him and others. It was no coincidence that he was the one to introduce the two other artist friends to Rolf Crummenauer, who would later become their teacher. And even though nothing akin to a common line ever emerged, how could it when dealing with original artistic personalities anyway, the commonality linking professor and student certainly helped: the genuine tendency towards extreme delicateness of all utterances and to their high degree of artistic finesse.
Openness to encounters - it's not for nothing that the picture of the path in this work is practically omnipresent, as a vector, a track, all sorts of branching out as well, if the thought were to be aimed only linearly at the goal, it would not give an inch. It's also a path through the labyrinth of possibilities, but it doesn't lose itself inside, it senses, follows the heavy tracks right through to the thoroughly palpable line work of earlier works, that runs through, ran through, divided, separated the surface of the image as grooves, ridges, markings, dug into the thickly applied paint layers of the oil paintings, into the terracing of the colour, revealing what was previously and now only partly hidden. Whose surfaces, layer by layer, slowly, drying irregularly, had discarded themselves, only to reveal tears and fissures, washes of the waves, almost skin, almost some other material, organic like leather or weathered wood, earthy like crumbs. But the orthogonality of the lines and grid lines was never defining but rather playfully warped, asymmetrical light irregularity, which also ran confidently contrary to the conformity of the perspective. And which seemed to be some sort of architecturally strict view of places, brought to life using round shapes and spirals which were not a bit stony.
Due to the colour dimension of considerable weight, the large paintings are almost more like reliefs than panels, the watercolours are lighter, the colours are clearly separated from one another by character stroke, which fill the areas as if they were fusing cells on enamel. Ever monochromatic, not the wet on wet method of tones, arguably iridescent in the different, irregular drying of the colour fluidity: a reflection, an opalisation, brocade of the clotting trail. It may astonish that concrete stimuli underlie the utterances, which seem to lack concreteness, both those from art history as well as non-artistic: Stephan Lochner's colour symbolism, Klee's refined ornamentation, that of the Turkish kelims, Bach's music as well as Satie's with its constructive content: the experiences are multiple but always sublimated and woven into their own, most recently in China, which he visited. And it appears as if the stay had exhilarated his form vocabulary, nothing less than static, pulsed through it, invigorated with maximum self-evident elegance: the wash of the waves and flow and current, spraying cataracts, Hokusai's Great Wave, wind in the willows.
Calligraphically free in its energies and yet concise, pregnant and firmly tied to the contours, as paradoxical as that may sound.
The sounds are like mother of pearl, even where the brightly coloured are arranged in whites and greys, and the uneven surfaces of the paint paste add their own effect. Now even the colourfulness of the inner areas may change, sometimes to a gentle – complementary shade. And then, how luminescent the colours are, how intense the light/dark contrast, everything in tune and consonance, almost a Ying and Yang. Sometimes a shade drifts back, like a memory of Japanism and symbolism, Europe's first encounters with East Asian art in the last century.
And continues to write completely organically and unmistakeably his own: something new has appeared.
Gerhard van der Grinten